Putting an End to Creditor Calls – Jeanette's Story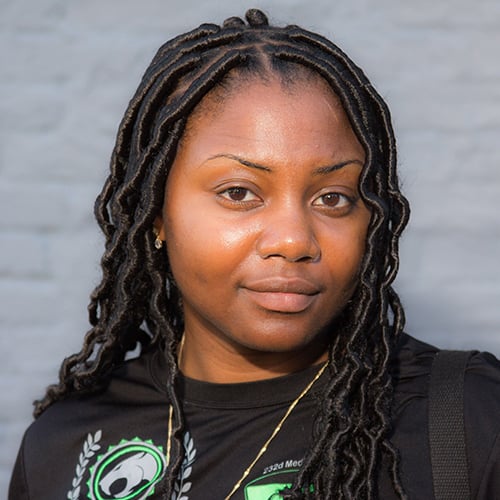 When we first met with Jeanette, 35, she was working at her dream job as a teacher and loving every minute of it – she was developing a career where she could make a difference in her student's lives, while also providing a steady income for her family.
Although Jeanette was now working in her dream job, the damage to her bank account had already been done. Unfortunately, after graduation it took Jeanette more than a year to even get on a supply list for teaching. During that time, she worked part time as a server, but this wasn't enough to make ends meet and so she turned to her credit cards to pay for her rent and other living expenses.
The cost of university and relying heavily on credit led to an overwhelming debt load that, even on a good income, was hard to repay. Now, collection agencies were calling, sometimes multiple times a day, and some were even calling her at work causing stress and significantly impacting her performance at work.
Jeanette reached out to Smythe Insolvency and booked a free consultation with one of our Licenced Insolvency Trustees. Together, they walked through her debts, totaling $78,000 and decided that in order to protect her assets, her home and her RRSPs, a consumer proposal was the best option for her. And, because it had been more than seven years since Jeanette's last date of study, she was able to include her student loans in her proposal.
Jeanette's Trustee negotiated with her creditors and was able to eliminate more than 40% of her debt and by filing for a consumer proposal, and Jeanette was immediately protected from the relentless calls from creditors.
Jeanette is now half way through her consumer proposal and well on her way to financial freedom. With the relief she found through taking care of her debt and eliminating constant creditor calls, Jeannette can focus on what she loves to do – teach!
Get a fresh financial start
Book your free consultation with a Licensed Insolvency Trustee now.
"*" indicates required fields