Life as a Single Parent – Jesse's Story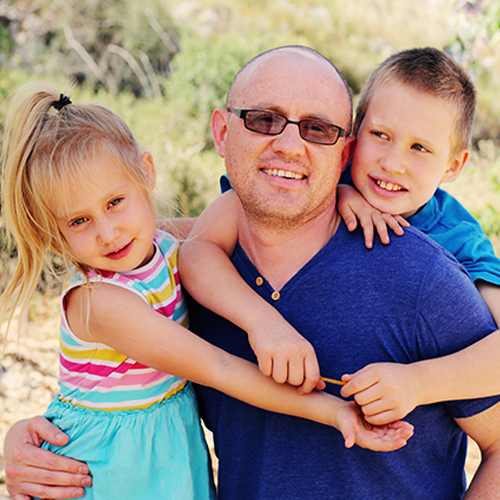 Jesse recently divorced his wife and is now sharing custody of his two children. He is employed in the construction industry and earns an average salary of $3,000 a month. In addition to his monthly income, he also owns a truck valued at approximately $7,000.
Over the past few years, Jesse has used his various credit cards to supplement his seasonal income, cover additional expenses he incurred to set up a new residence and pay legal fees related to the divorce and custody of his children.
When the dust settled, Jesse was left with credit card debt totaling $35,000. The stress of juggling his monthly payments and not being able to pay down the balances led to his decision to contact a Licensed Insolvency Trustee.
After meeting with one of Smythe's Licensed Insolvency Trustees, Jesse understood what his options were and chose to file for bankruptcy. He was able to keep his truck by paying the Trustee $2,000 for the value over the $5,000 provincial exemption. In addition, Jesse had to file monthly income and expense reports and attend two counseling sessions, which discharged him from his debt in nine months.
Jesse is now able to manage his monthly expenses and has even started to save for a down payment on a home.
Get a fresh financial start
Book your free consultation with a Licensed Insolvency Trustee now.
"*" indicates required fields