The Financial Toll of Maternity Leave – Jacob and Naomi's Story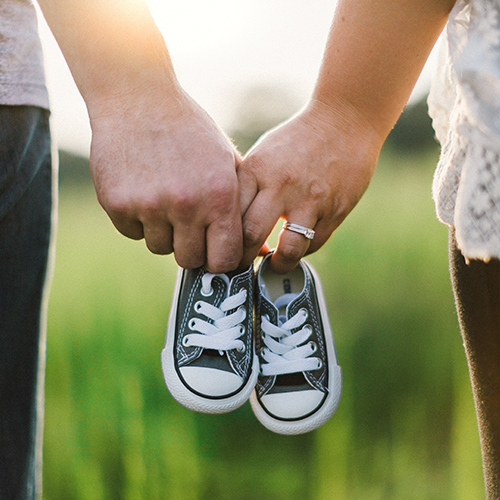 When Jacob and Naomi got married, they knew kids were in their future. They were both in their late 20s, had stable, well-paying jobs and were eager to expand their family. Unfortunately, like many first-time, expecting parents, they forgot to pay attention to the most important aspect of planning for a baby's arrival: their finances.
Jacob and Naomi had a solid debt repayment plan in place for their car payments, mortgage and student loans – but, with all of the additional expenses that come along with starting a family, they very quickly found themselves falling behind on their monthly payments. On top of that, with Naomi taking maternity leave and the family's income being reduced, they were turning to their credit cards far too often.
When Jacob and Naomi finally realized they needed help with their debt, they had accumulated approximately $43,000 in unsecured debt. They decided to come in for a complimentary, initial consultation with one of our Licensed Insolvency Trustees. After meeting with the couple and discussing their financial situation in more detail, the Trustee helped them file a consumer proposal and was able to negotiate their creditors down to a fixed, no interest payment of $150 per month for 60 months – over half of their debt was eliminated.
The Trustee was also able to negotiate an even further reduced payment for the first three months of the proposal so that Jacob and Naomi had some breathing room and were able to just enjoy being new parents.
Jacob and Naomi are now debt free, having completed their consumer proposal. They worked closely with our advisors to plan out and stick to a budget and are now expecting baby number two.
Get a fresh financial start
Book your free consultation with a Licensed Insolvency Trustee now.
"*" indicates required fields